At this time, Threads is in a private pilot and limited to subscribers of select participating publications.
Threads is a space for readers to join conversations started by writers they subscribe to and interact with other readers on the Substack app.
Here's what you'll need to do to get started on Threads:
On the Substack iOS app, tap the chat icon on the bottom menu and select the publication you'd like to participate in.
Tap on a message in the publication's Threads to start interacting with the writer and other readers.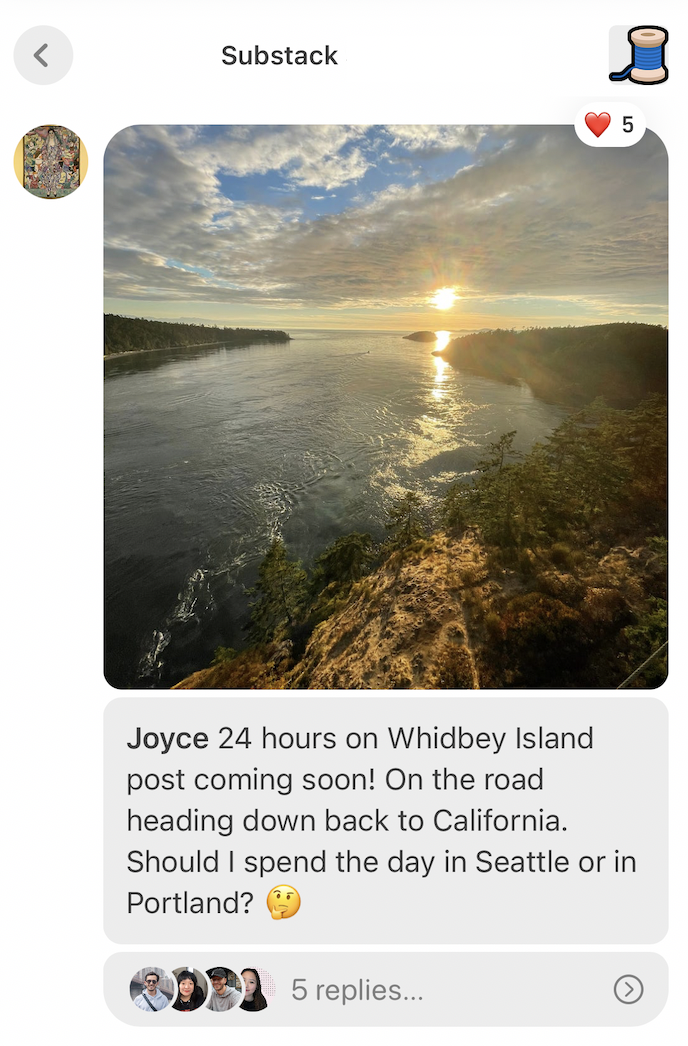 In a Thread, you'll be able to reply to a writer's message, like any message, or even reply to another reader's message.
Tap on a message to like or to leave a reply.
Who can see my replies?
Any subscriber of the publication will be able to see your reply in a Thread. If they like your message, you'll see a notification in your Activity section (click on the bell in the top right corner of the app).
How do I get notified about a new Thread?
Make sure to have notifications enabled on the app. If your notifications are disabled, click on your Profile and tap the Settings icon. Tap Notifications and adjust the push settings on your phone.
Tip: Don't see a thread? Check to see if you're on the latest version of the Substack iOS app and check your Library to see if the publication is listed under your Subscriptions.