When a writer makes a new recommendation for a publication or podcast they like, we'll include this in a recommendations digest email that we send to their subscribers.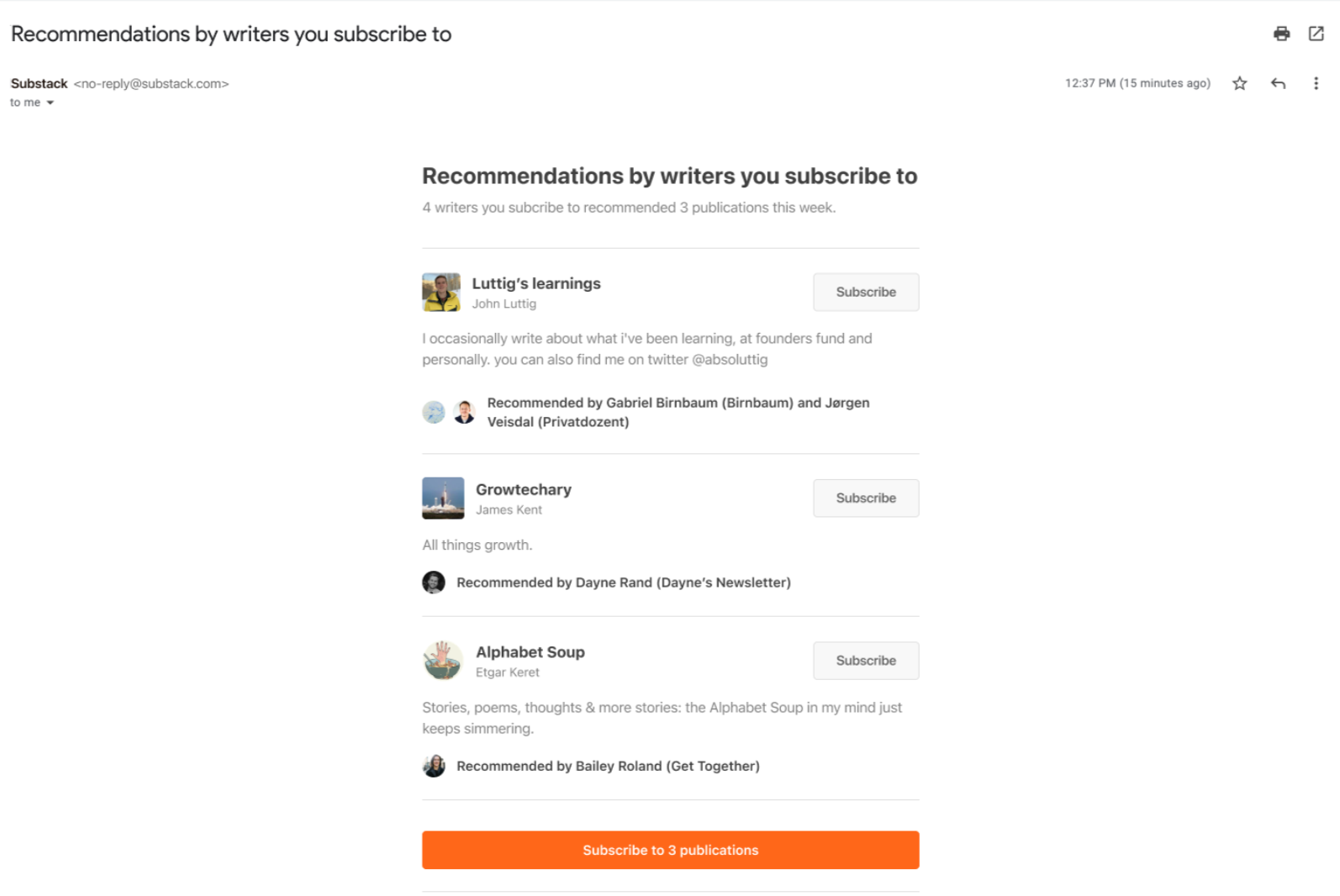 Readers can unsubscribe anytime from this digest email and this won't affect their subscription to your publication.
Can I opt out of being included in this email?
Yes! Opting out will exclude from the digest:
Recommendations you make and
Recommendations your publication has received from other writers.
Note: Readers will still receive emails if other writers that they subscribe to make new recommendations.
Head to your Manage recommendations page and uncheck the box next to "Include my recommendations in Substack recommendation digests".
Learn more about Recommendations here.