Recommendations enable writers to promote and support one another. Publications you recommend are promoted to your audience and the writers of those publications are prompted to recommend you back.
How do I recommend publications?
Head to your publication's Settings page and click on Publication Details in the left navigation bar. Next to "Recommend other publications on Substack", select "Start recommending".
On the Manage Recommendations page you can:
Add or remove recommendations.
Write a blurb explaining why you recommend that publication.
Where do recommendations appear?
Recommended publications are presented to your new readers in three places:
1. In the subscribe flow, your recommendations are presented to readers after they subscribe to your publication.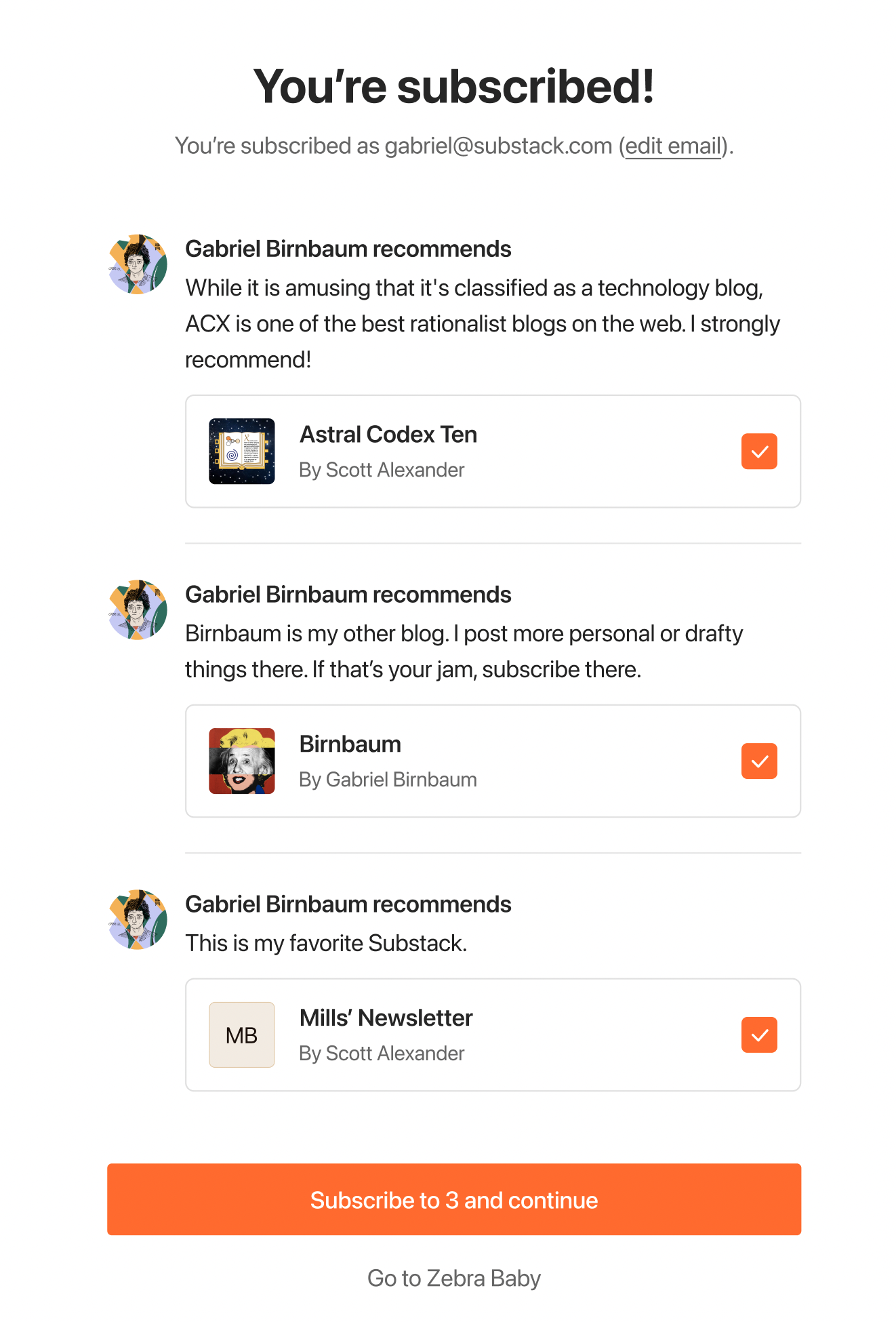 Readers are presented with up to seven recommendations. If you have more than seven recommendations, we'll show a random selection. If you write a "Why I recommend" blurb, it'll appear here.
2. On your publication's homepage.
3. On your publication's Recommendations page.
Note: You can find a link to this page in the footer of your publication's homepage.
4. In Recommendations digest emails that we send to your subscribers when you make a new recommendation.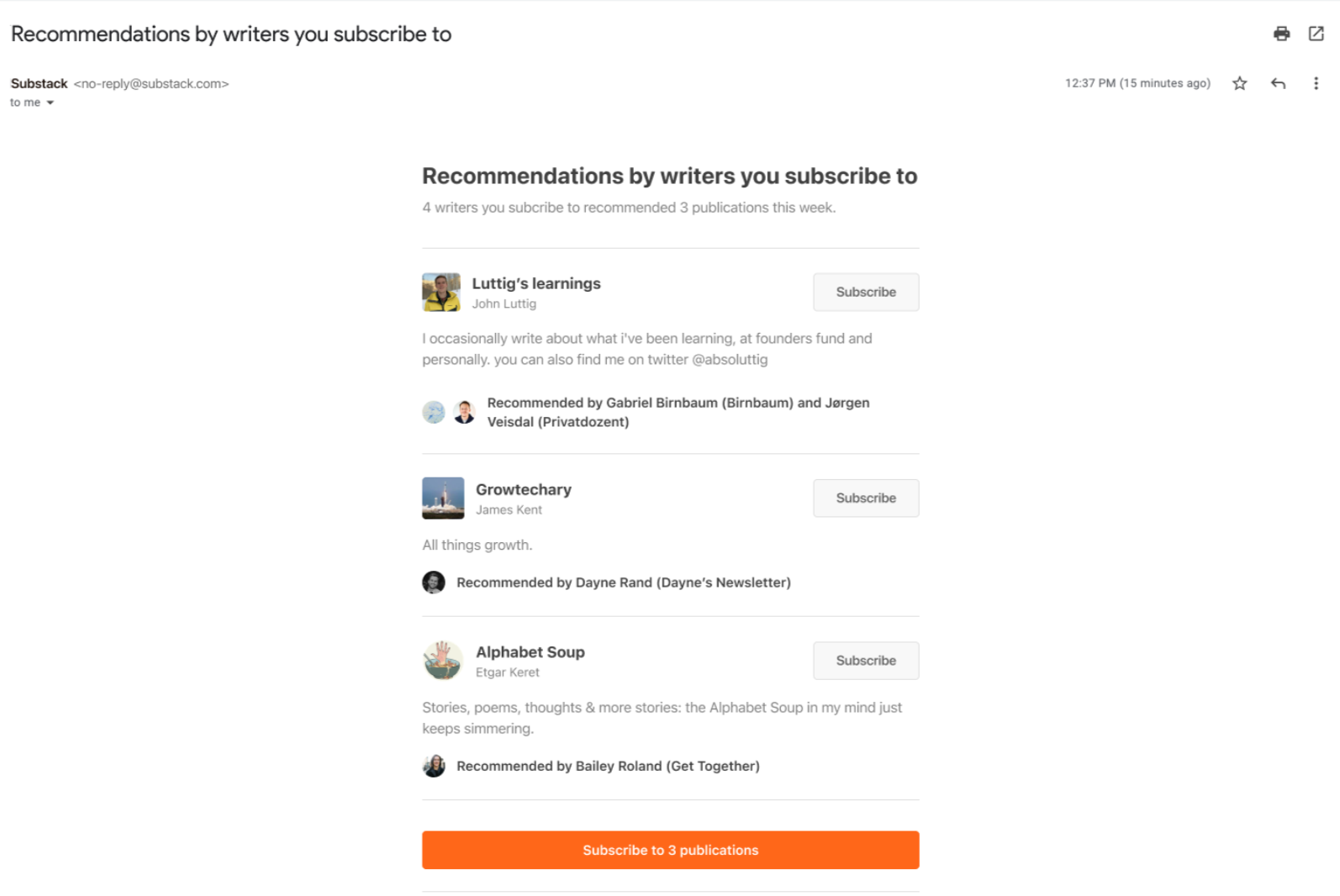 Readers can unsubscribe anytime from this digest email and this won't affect their subscription to your publication.
Learn more here if you'd like to opt out of being included in this digest.
How are recommended writers notified?
Recommended writers will receive an email notification letting them know that you are recommending their publication.
If you recommend a writer that subscribes to your publication, they'll receive the email within an hour.
If the writer isn't subscribed to you, they'll receive the notification at a later time when the recommendation has resulted in some number of new subscribers.
Tip: If you write a "Why I recommend" blurb, it'll appear in this email.
Where can I see the impact of my recommendations?
The Recommendations tab shows who is recommending you, who you're recommending, and the number of free subscriptions each recommendation has generated.
Tip: If you see an "Inactive" status on your Recommendations stats page, this means that this publication stopped recommending your publication or you've stopped recommending that publication. Any traffic will be displayed here regardless.