At this time, canceling a paid subscription to a publication can only be done on a web browser.
1. When viewing a publication on the app, click on the three dots in the top right corner and select "Manage Subscription".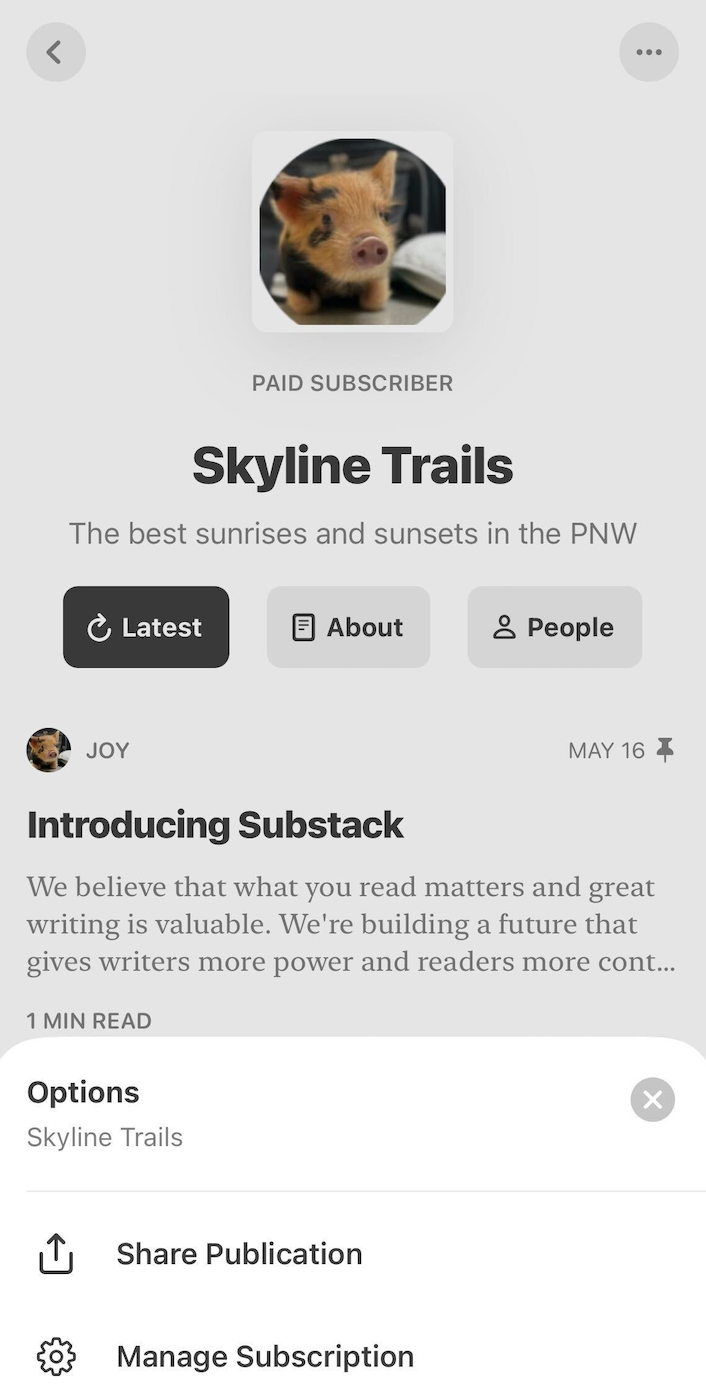 2. Copy the link shown and paste it into your mobile browser. You'll be asked to sign into your Substack account. Once you sign in, you'll be able to view a list of your subscriptions.
3. Select the paid publication you want to update.
4. Scroll to the link that says, "To cancel your paid subscription, click here".
5. Tap "Cancel Subscription" to complete the process.
Note: Your paid subscriber benefits will continue until the end of the subscription plan's billing cycle.