If you're already a paid subscriber to a publication, you can view a paid post on the Substack app.
If you're a free subscriber, you'll see a paywall notifying you that the post is visible for paying subscribers only.
How do I become a paid subscriber?
At this time, you can't change your subscription plan directly on the Substack app.
1. When viewing a publication on the app, click on the three dots in the top right corner and select "Manage Subscription".
2. This will open a new tab on your mobile browser and ask you to sign into your Substack account. Once you sign in, you'll be able to view a list of your subscriptions.
3. Click on "Upgrade to paid".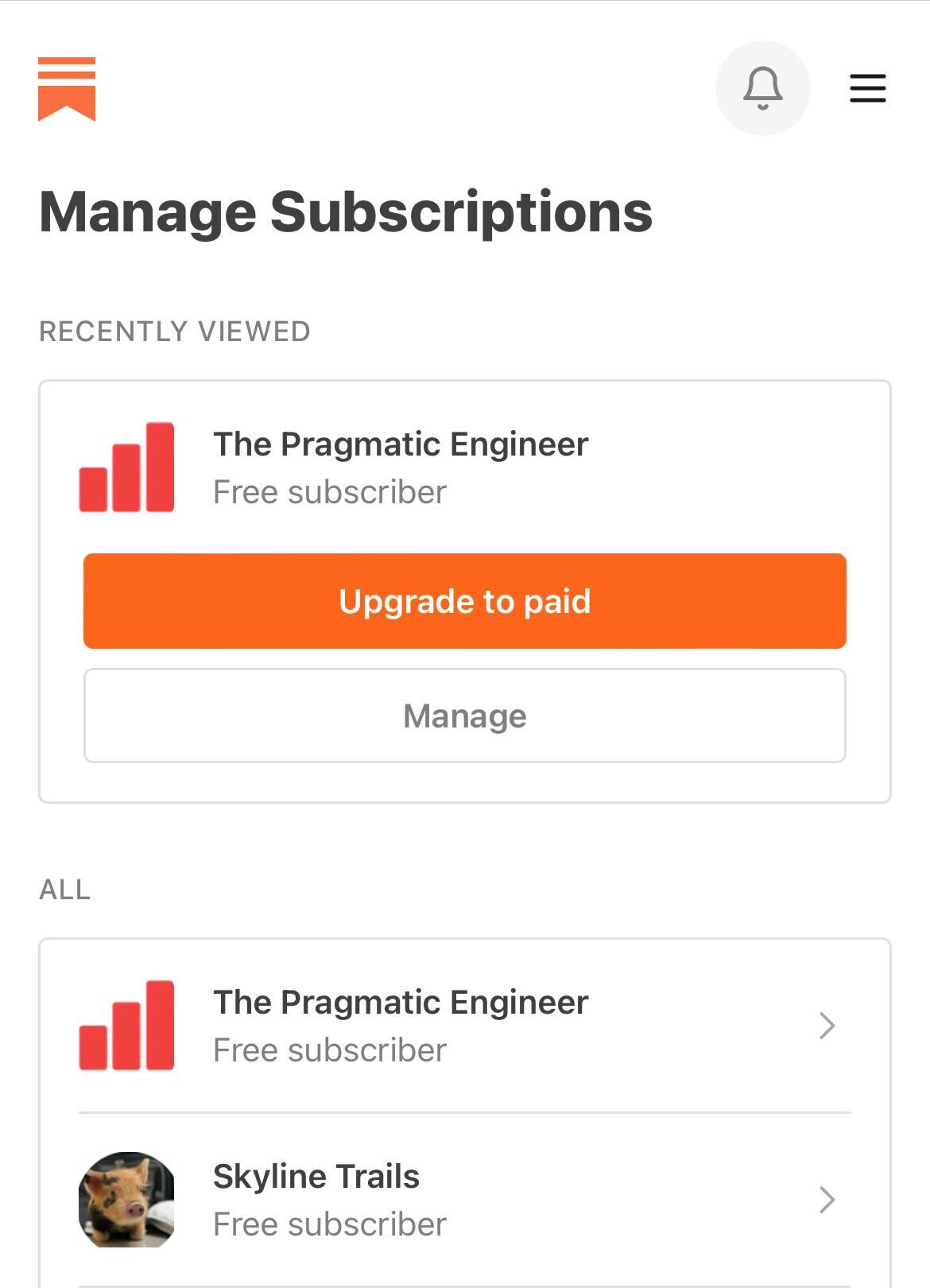 4. Choose which subscription plan you'd like and enter your card details. You'll then have immediate access to any past paid posts and be able to read any future paid posts on the app.