For iOS:
1. Open the App Store and search for "Substack Reader".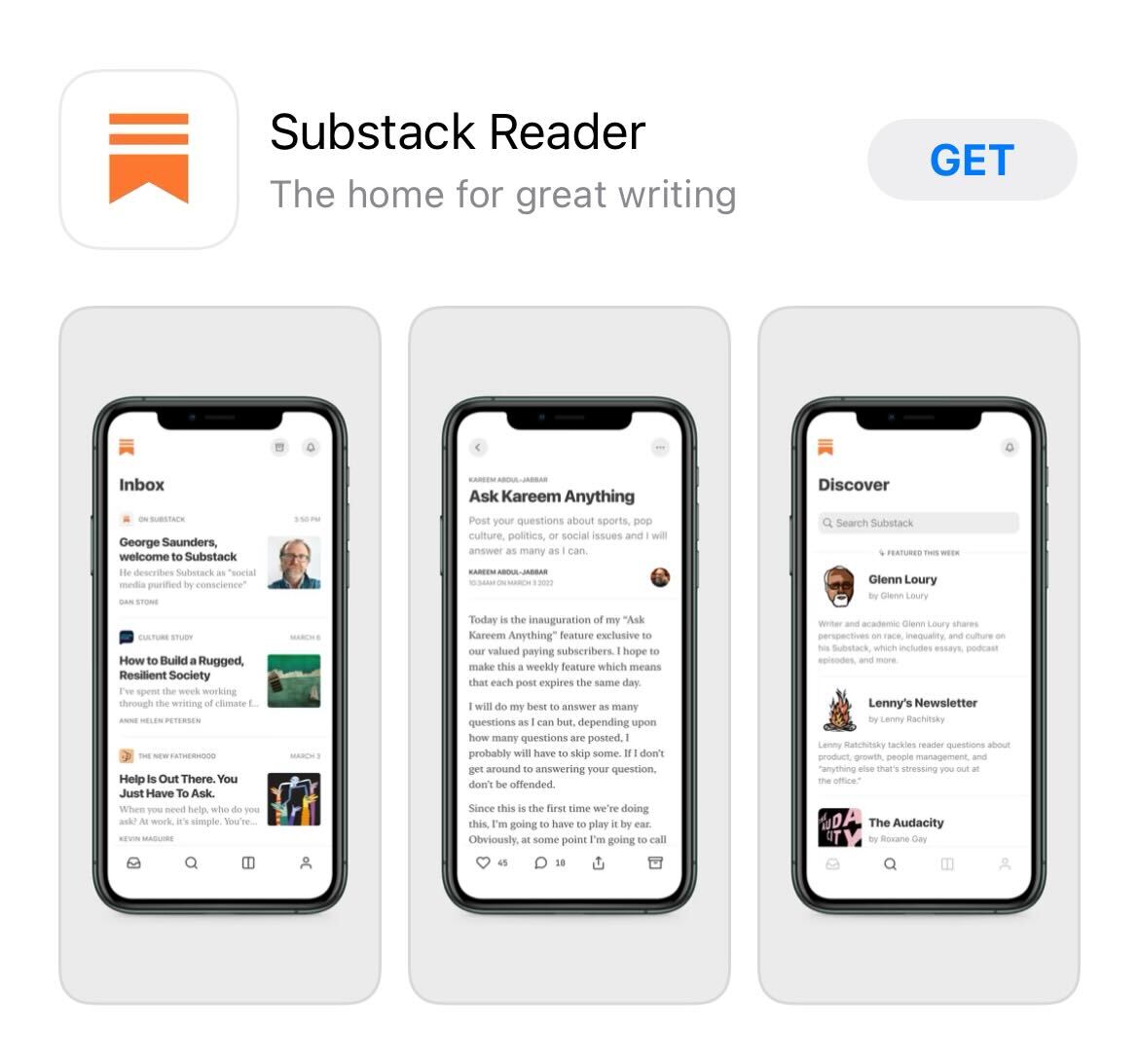 2. Tap the app and "Get".
3. Enter your Apple ID and once installed open the app.
Tip: Substack will request permissions for push notifications and this is optional.
What can I do if the download stalls or fails?
First, ensure that you have a strong internet connection. If connected on Wifi, turn off and on your Wifi on your phone.
A download may fail if your device is full. Head to your device Settings and check that there's enough free storage.