Before you're ready to publish a post, you can see how it'll appear to free and paid subscribers using the Preview tool.
With the Preview tool, you can see how a post will appear in these formats:
Mobile view
Desktop view
In an email
On the web
1. Click Preview on the top right corner of the page and the Preview Post page will appear.
Note: If this post is intended for paid subscribers, select the "paid subscribers only" audience in your Post Settings before previewing the post.
2. Select from the drop-down menus at the top how you'd like to view your post.
3. If you'd like to grab a secret draft link which you can share before publishing or send a test email, click on "Test".
4. Click "Done" to exit the Preview Post page.
Free subscriber mobile view of web post that's for paid subscribers
Paid subscriber view of web post on laptop that's for paid subscribers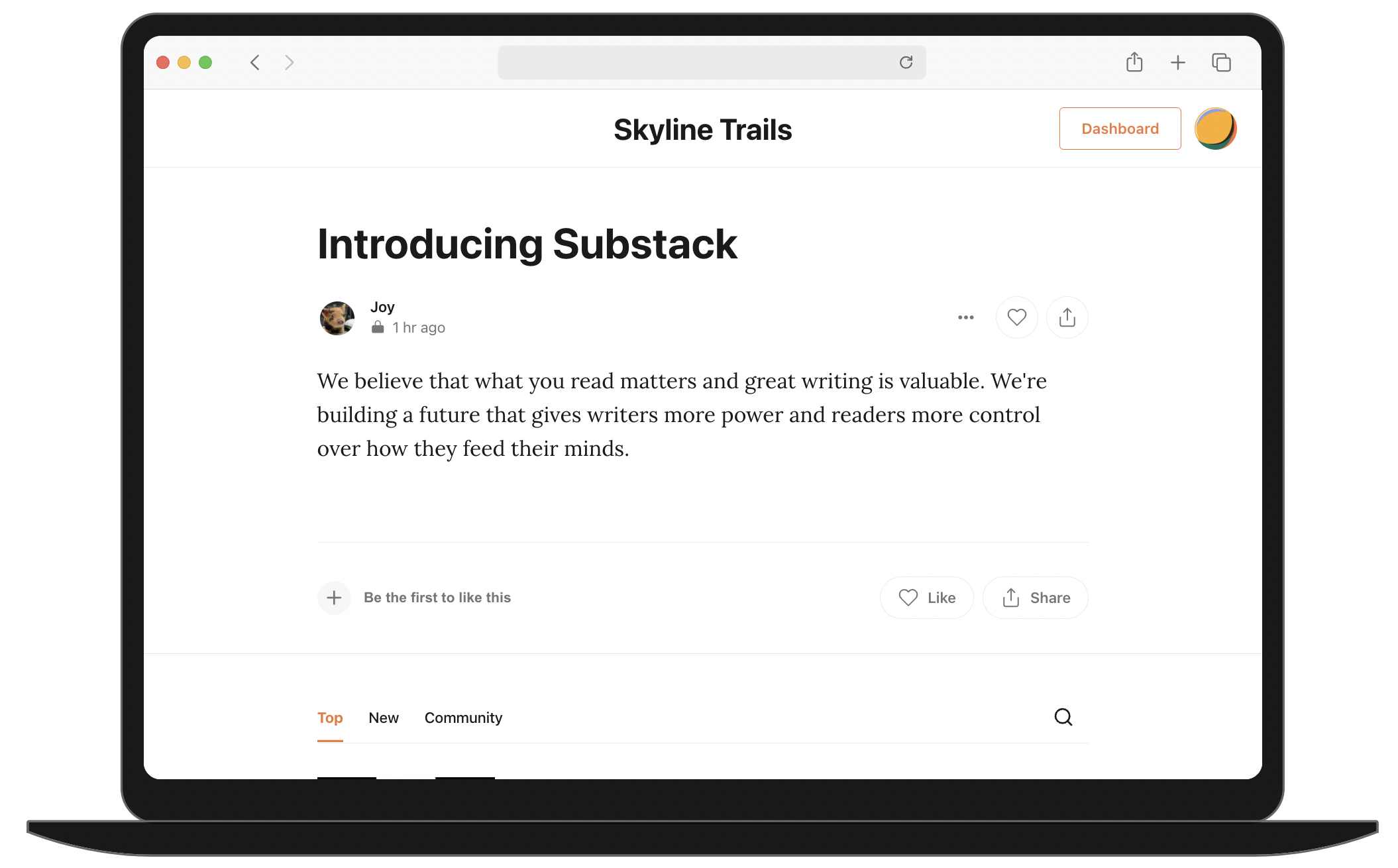 Mobile view of web post that's for Everyone
Paid subscriber mobile view of email that's for paid subscribers