On Substack, you can publish and send a free preview of a paid post to your free readers. This feature is flexible meaning that the placement of the paywall within the post is 100% up to you.
How do I get started?
1. Within the post editor, you can add a paywall directly from the tool bar:

2. Once the paywall is automatically embedded in your post, you can drag and move it between paragraphs.

3. To send the preview as an email to your free readers, make sure the box next to "Send a paywalled preview to free signups" is checked on your Publish page.
Note: If you switch the post from paid subscribers to "Everyone" or "Only free signups", the paywall will be removed.
Can I customize the paywall?
Yes! You can customize the header for free preview emails.
1. On the post editor, click on "Edit email header and footer".
2. Click on "Edit" in the "Free preview of a subscribers-only post" section.
Note: Customization is limited to only free preview emails and won't appear on the web post.
What does the paywall look for free readers?
Free readers can view a preview of a paid post in their email or as a web post.
Emails will have a Subscribe button, your customized free preview header (if you've set that up), and a list of subscription benefits.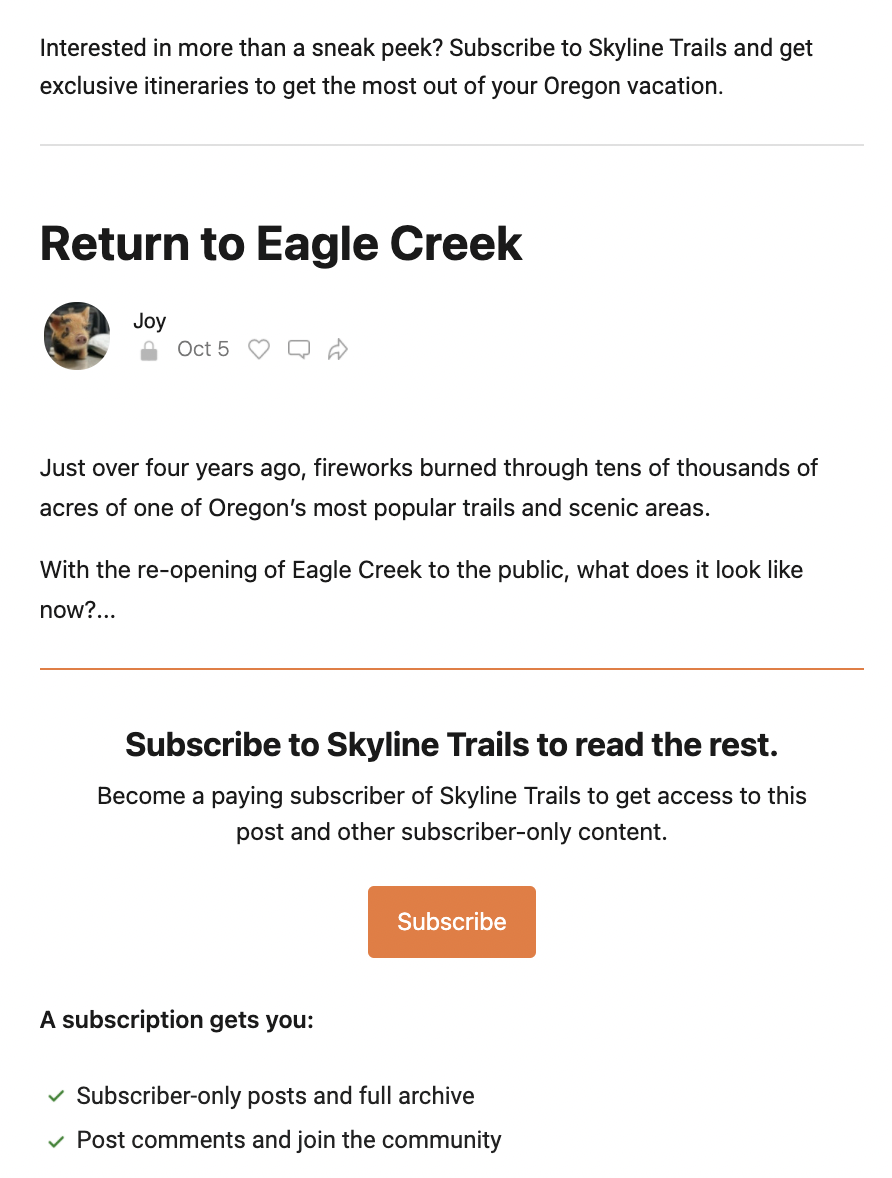 Web posts will display "This post is for paying subscribers" and a Subscribe button.
Tip:
To see what the paywall looks via email, head to your Post Settings and enter your email address in the
"Send test email"
section or use the
Preview tool
.