At Substack, we do a number of things behind the scenes to ensure that all publications are indexed and ranked well in search engines. While ranking is determined by Google's concept of writer credibility and the number of links that direct to your website, we're continually evolving our approach and improving the SEO benefits for publications.
There are a number of things you can do to strengthen your SEO presence and help grow your Substack's prominence on the internet.
Use your name as your Substack publication URL
When creating your publication, we recommend using your name in your Substack URL as this is most likely what readers will search for.
Note: If you have an existing site or publication name that readers are already familiar with, we recommend using that as your Substack subdomain.
Readers are more likely to search for your name on Google rather than the title of a publication that they may not be familiar with.
"Your name Substack" is a better search term than "Two minute tea time".
If you already have a Substack publication, you can change the subdomain by heading to your Settings and clicking on "Change Subdomain".
Link your Substack on your personal site and social media
Have a personal site? Here's a couple things you can do:
Share your Substack publication link on your site by asking visitors to check out your publication e.g. "Subscribe to [your name or name of your Substack] on Substack."
Embed your newsletter's email signup form directly onto your site. This HTML code can be found in your Settings.
Add your Substack URL on social media like Twitter and Instagram as a clickable URL in the bio or website field. This can drive traffic to your Substack and your reputation on Google.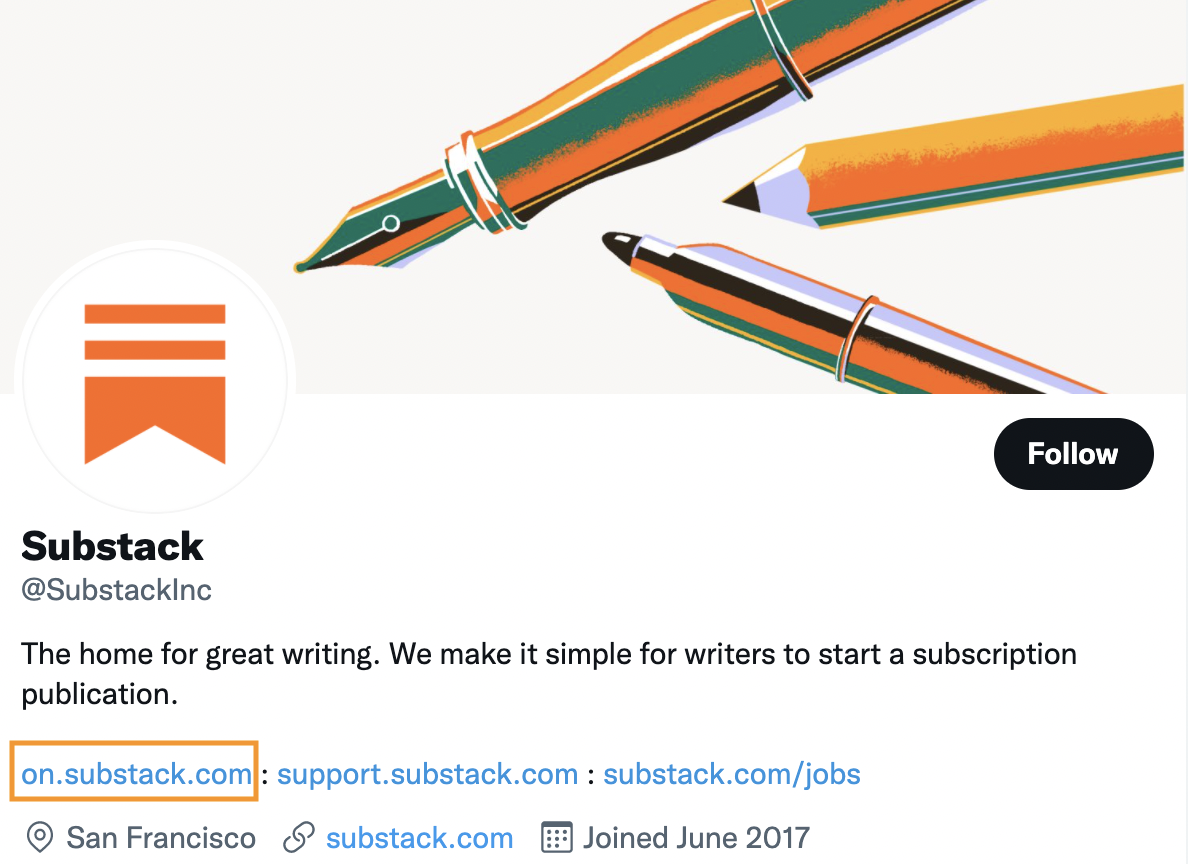 The more links, the better
The best way to improve your SEO ranking is to get more inbound links to your Substack publication. An inbound link is a link on another site that directs readers to your Substack.
How can you increase links to your Substack? Our Community team recommends talking about your Substack everywhere. Not only does this increase the visibility of your publication but inbound links indicates to search engines the trustworthiness of your Substack.
Tip: Know a fellow Substack writer? Ask them if you can be a guest author or if they can share your Substack on their publication. Both are considered as inbound links.