Have a writer you'd like to share with your Substack audience?
By embedding a link into your post, your readers will be able to see a card-style preview which links to other Substack posts and publications.
How do I embed a link to share a publication?
1. Copy the writer's Substack URL and paste it directly into a new post.
2. Choose how you'd like the card to appear by selecting a layout icon on top of the embed.
Horizontal icon: Clicking on the card will send readers directly to the writer's Substack main page.
Vertical icon: A subscribe button will appear.
How do I embed a link to share a post?
To share a post, grab a post's URL and paste it directly into your draft post. This will embed a linked preview of the post's first few lines.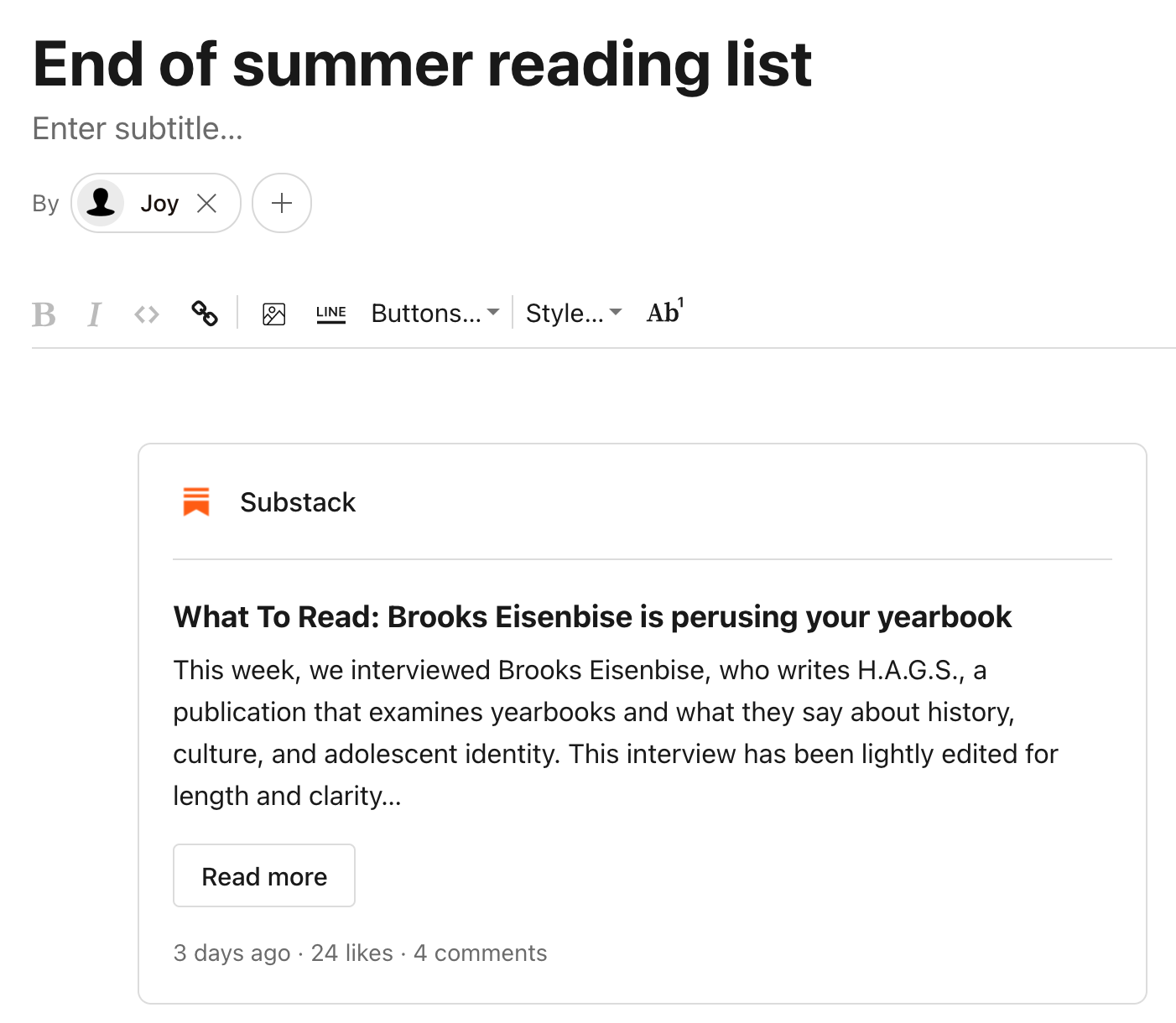 Can I embed my own previous posts in a new post?
Yes! When creating a new post, you can insert links to past free and/or paid posts. By doing this, you can quote and share past content and also lets readers get a sneak peek of a paid post.