You can customize your Substack by selecting different colors for your publication background, selecting from a variety of fonts, and also changing the publication layout.
When logged into your Substack account, head to your Settings tab and scroll down to the Style section.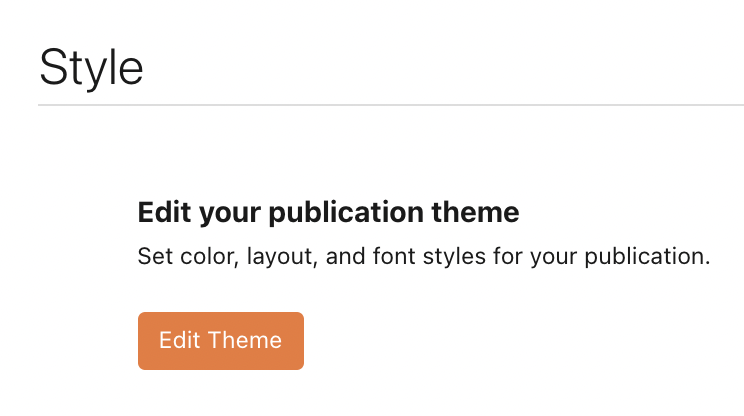 Click on "Edit Theme" to set color, layout, and font styles for your publication and select "Set theme" to save your changes.
Tip: If you'd like to try random colors and fonts, click on the shuffle icon next to Edit theme on the Theme page.