Before publishing and sending an email to your subscribers, you can share a draft to a friend, editor, or contributor using a secret draft link.
1. On your draft post, select Preview (found on the top right corner of the page).
2. Once you're on the Preview Post page, select Share and copy the URL in the"Secret draft link" section.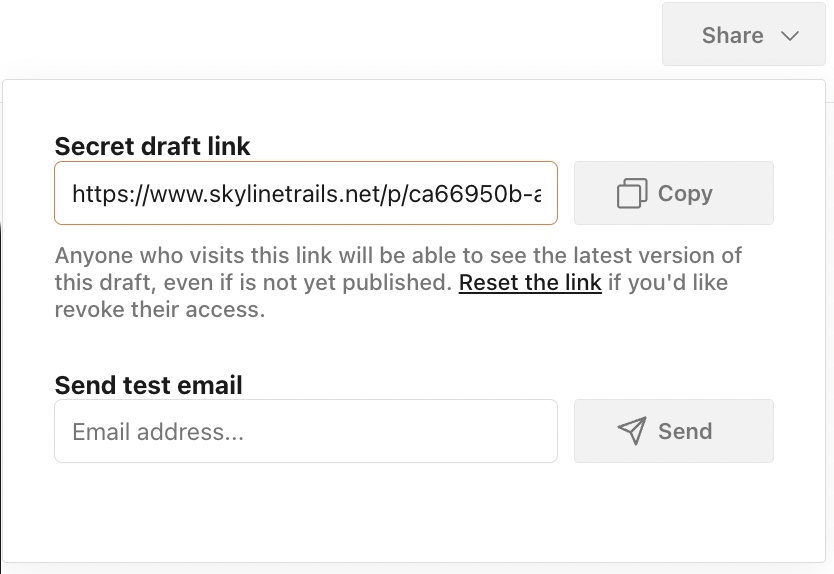 Note: Anyone who has this link will be able to preview your post, even if it is not published. To remove access, click "Reset the link".