1. After drafting your new post, click "Publish". You will be given a set of options before publishing, including the ability to schedule a post.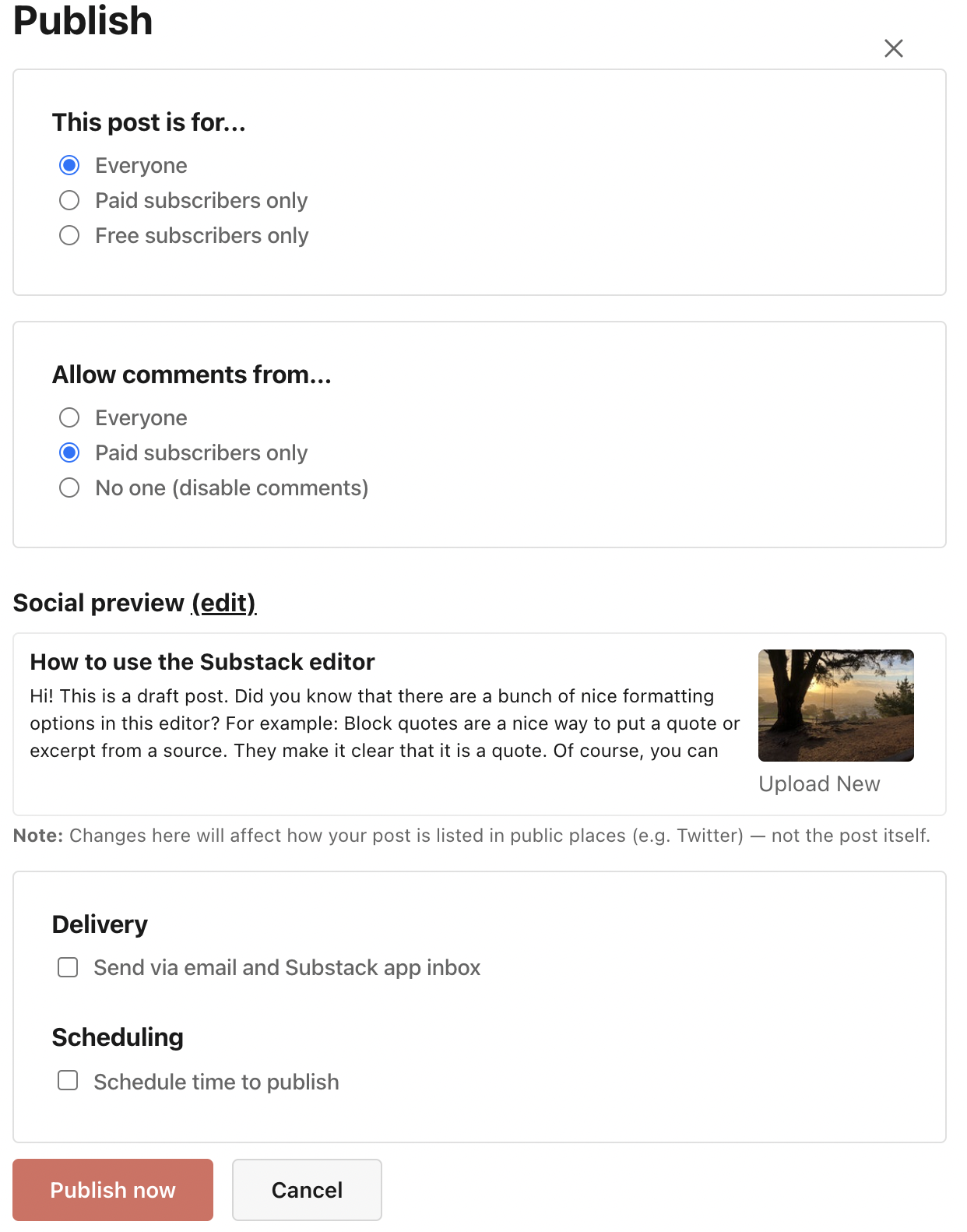 2. Check the box next to "Schedule time to publish" and select a time and date.
3. If your post audience is selected for paying subscribers only, you can schedule a time to unlock the post and email free subscribers.