Start by enabling comments for your publication:
Navigate to your publication's Settings and click on Community in the left navigation bar.
Click on the toggle next to "Enable community features".
After enabling comments:
Choose whether to allow comments on a per-post basis. From the post editor, click Settings.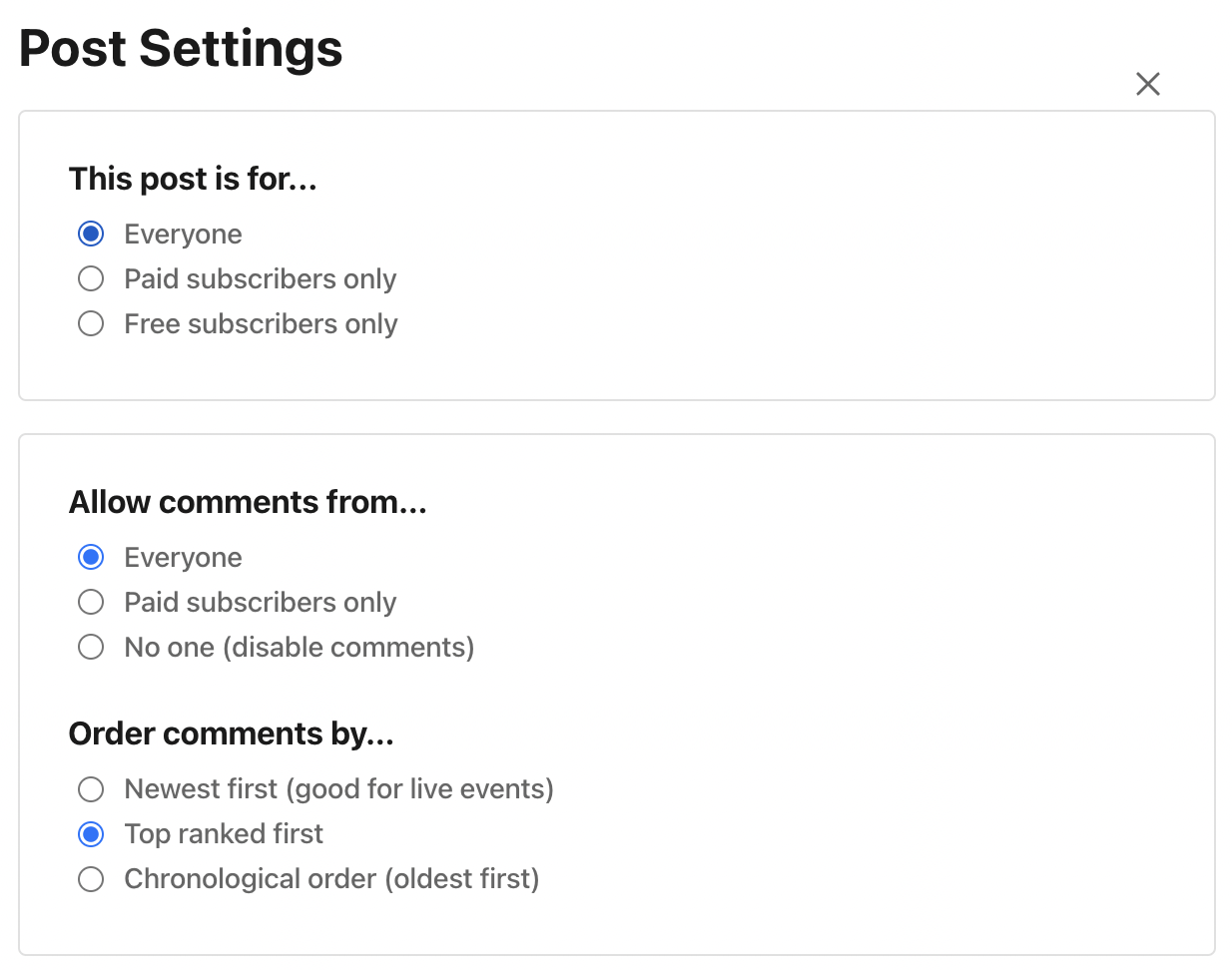 Everyone- Any reader will be able to leave a comment on the post. If they do not have a Substack profile, they'll be prompted to create one.
Paid subscribers only- Only paid subscribers to your publication can leave a comment on the post.
No one- Comments will be disabled for the post.
Tip: If you'd like to lock your post to prevent readers from leaving new comments, head back to your post settings and select "Allow comments from no one (disable comments)."